The Ultimate 3 Tools for a PRECISE Manual Work!
HOTO presents its 24in1 Precision Screwdriver, a handy tool with the aesthetic of a pencil, to make fixing a repairing as smooth as running ink! The curious design of this screwdriver "encapsulates" 24 bits in its interior, making this the most portable and handy tool one could ever own! When they said that true beauty is on the inside, they sure predicted the existence of HOTO 24in1 Precision Screwdriver! However, they forgot to mention how true efficiency and handiness would come in the form of a sleek pencil-design tool!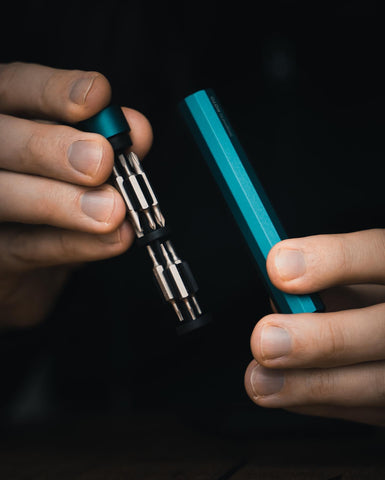 The bit interior capsule captured by @jeroenalfes on Instagram

Another product on this ultimate list is the HOTO Nail Clipper Kit. Clic-clic! Cutting, shaping, and scraping, all in one little compact set. HOTO Nail Clipper Kit promises you a safe manicure, safe from little accidents when cutting, and surely safe from nails awkwardly flying around! Forget about walking into a room and stepping over a pointy nail that someone forgot to clean! HOTO Nail Clippers will prevent that from happening thanks to its thoughtful mechanism, tools that make easy tasks even easier!

And finally, we wouldn't leave without presenting you the "megalodon" of our manual tools: the HOTO 28in1 Precision Screwdriver Kit, with as many bits as scenarios in which they can be used! Finding the perfect match to your screw will be easier than finding your perfect match for this Valentine's. If you want all your daily needs to be met, HOTO 28in1 Precision Screwdriver Kit is certainly the one to choose! 28 precision bits magnetically attached to its storage box is what HOTO has designed for you! You the one with the crooked glasses, you the obsessed with console makeovers, and even you, who is addicted to DIYing circuit boards!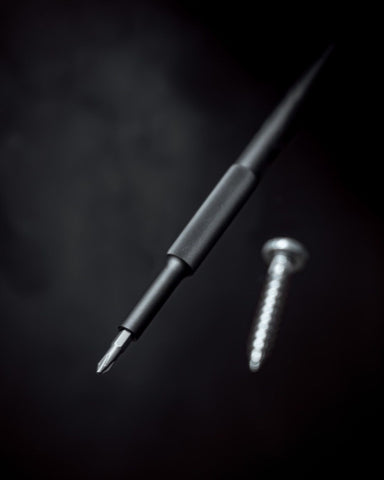 Screwdriver handle designed for a better grip, with a rotating cap for a smooth single-hand operation.
Close-up look of the HOTO 28in1 Precision Screwdriver Kit taken by @anpacked on Instagram.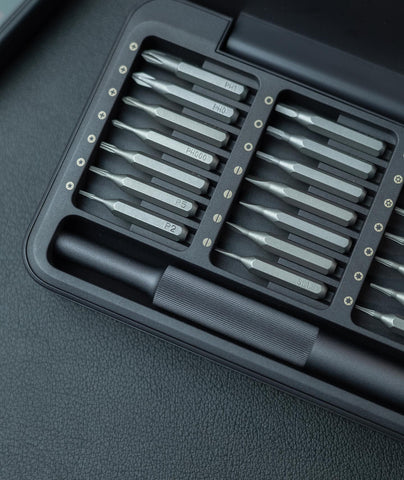 The array of magnetic bits that this Kit box can hold is impressive. This close-up look of the HOTO 28in1 Precision Screwdriver Kit shows how every bit is neatly displayed for an easy access (photo taken by @itech_fan_ on Instagram).

Wanting to learn more about these products? Curious about other HOTO designs?

Follow us for more information and updates on our products!
Leave a comment