DESIGN, LOVE & EVOLUTION | Ep.02 Less is More, Beauty of Blanks in Design
Less is More,
HOTO's 'less' means clear goals and a Make It Happen attitude
To achieve more,
we create the HOTO toolbox with this belief.
Simple to Start.
Motivate to Explore.
Accompany Everyone to Achieve.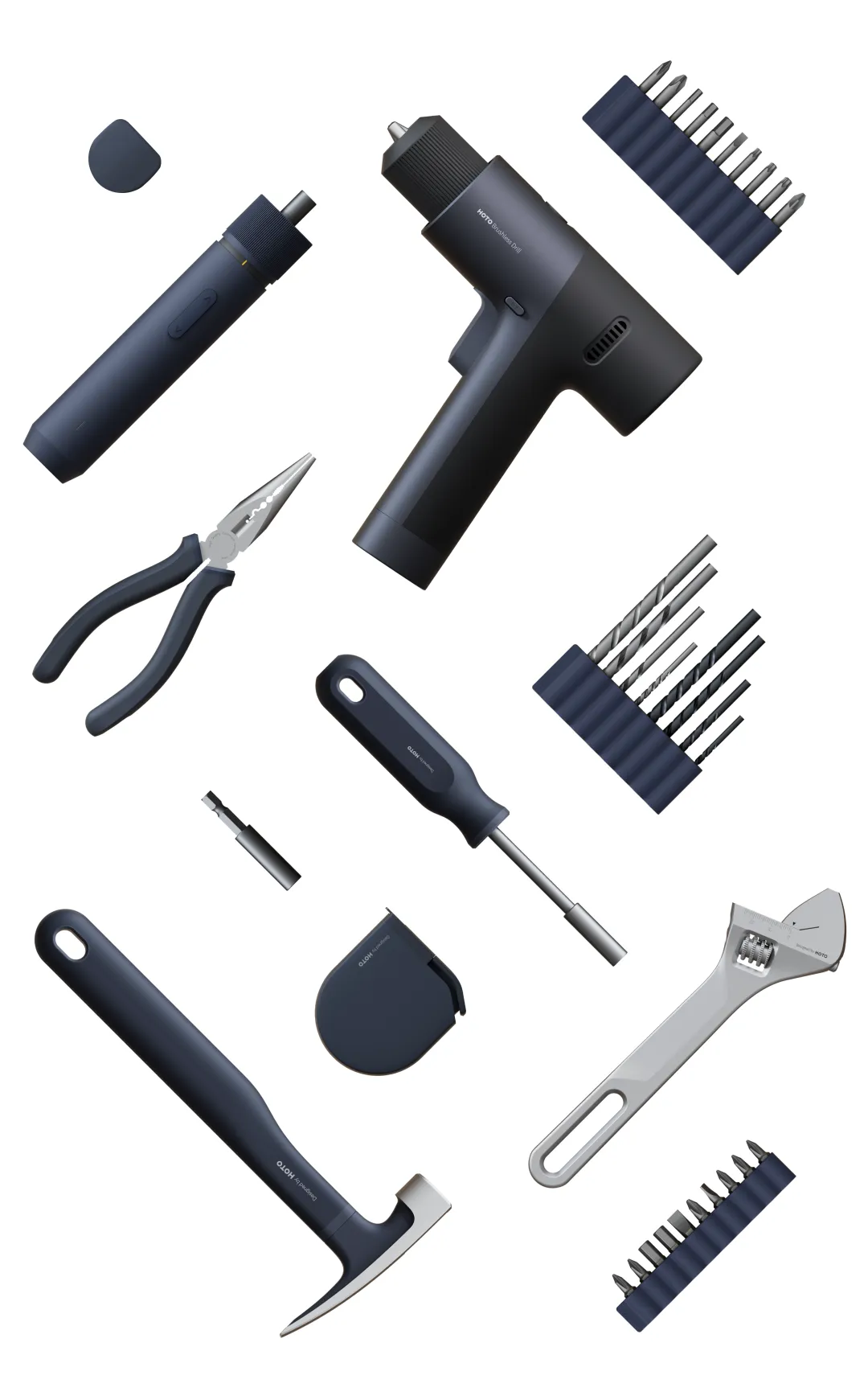 01 | Simple is More?
"The initial and finest essentials, cradled in your palms."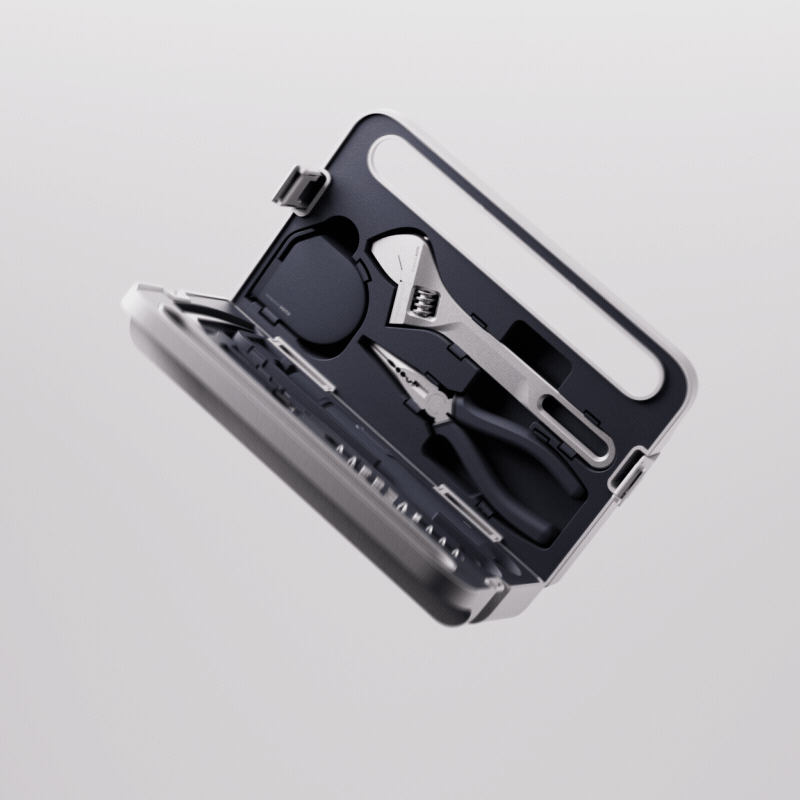 Hardware tools are essential for our daily lives, especially when it comes to assembling and repairing things. Have you ever wondered which tool kit is the best to own?
The HOTO Toolbox collection has received the prestigious Red Dot Best of the Best awards. It is known for being the go-to collection of fundamental essential tools for everyday assembling and DIY tasks at home. Additionally, its minimalist aesthetic design and well-organized containment make it highly desirable for many people.
"Focus on basics and practicality for beginners"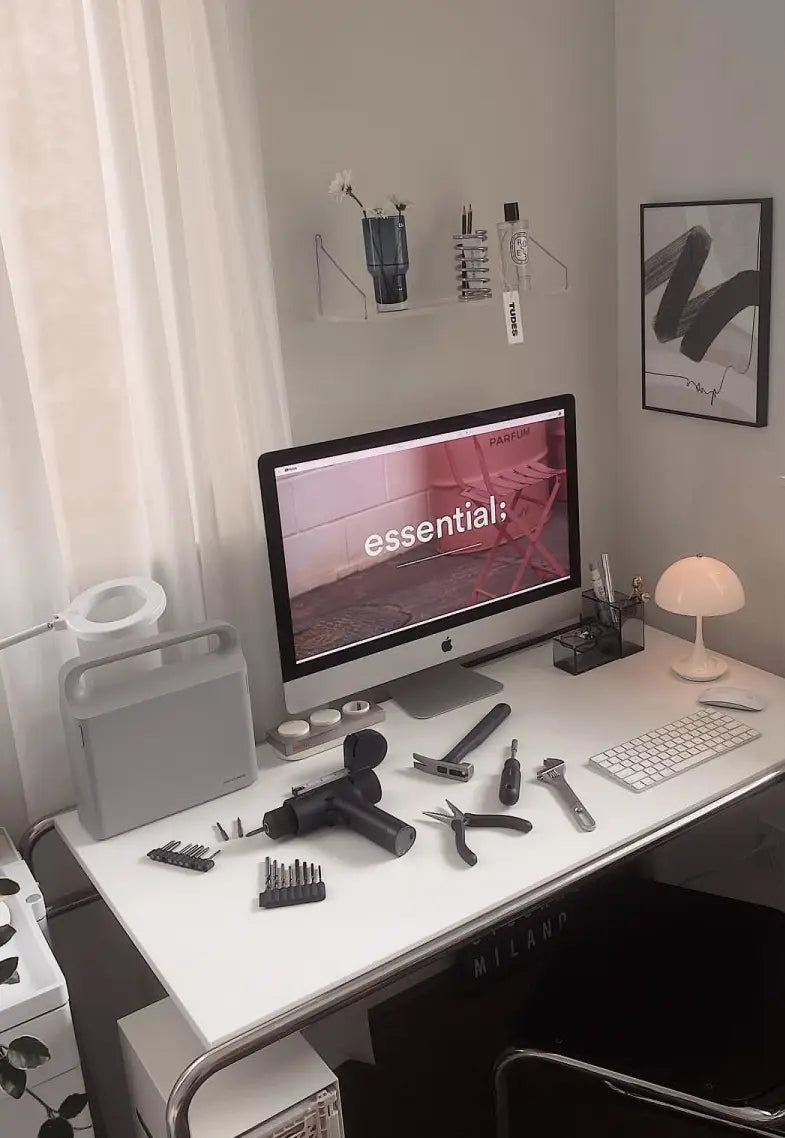 Eliminate unnecessary elements, concentrate on the essentials, and carefully bring together key essential hardware tools, loaded with purpose.
While upgrading the basic functions, the tools pay attention to the use details and incorporate clever ideas for collaborative operations, making each tool more intuitive, easy to understand, and user-friendly.
"The sense of order brought by ultimate storage"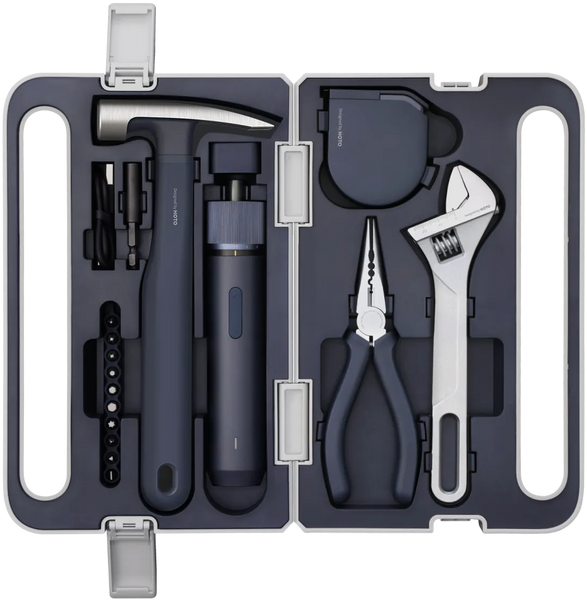 Not wasting an inch of space, the interior of the toolbox is meticulously arranged to securely hold each tool, creating a well-organized and visually comfortable layout. Say goodbye to cluttered plastic boxes that make a clattering sound, and no longer struggle to find the tool you need.
02 | Blend into Your Life
"Unboxing Surprise"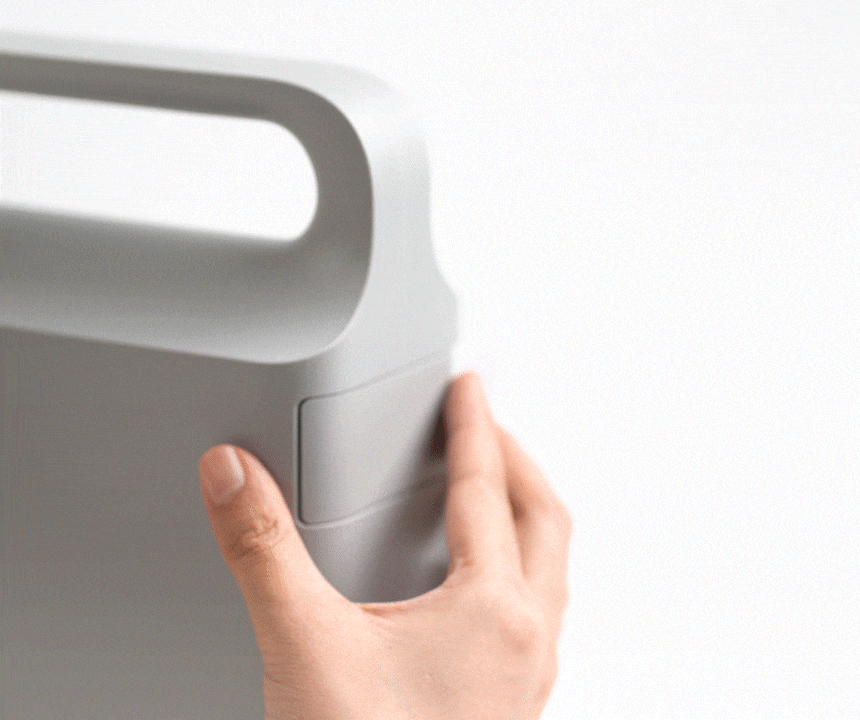 Adding sensory experience to the originally functional toolbox. With a snap, the smooth and neat opening reveals a visually pleasing interior structure, making it easy to find the required tools, giving you a delightful start.
"Leaving spaces, where style comes naturally"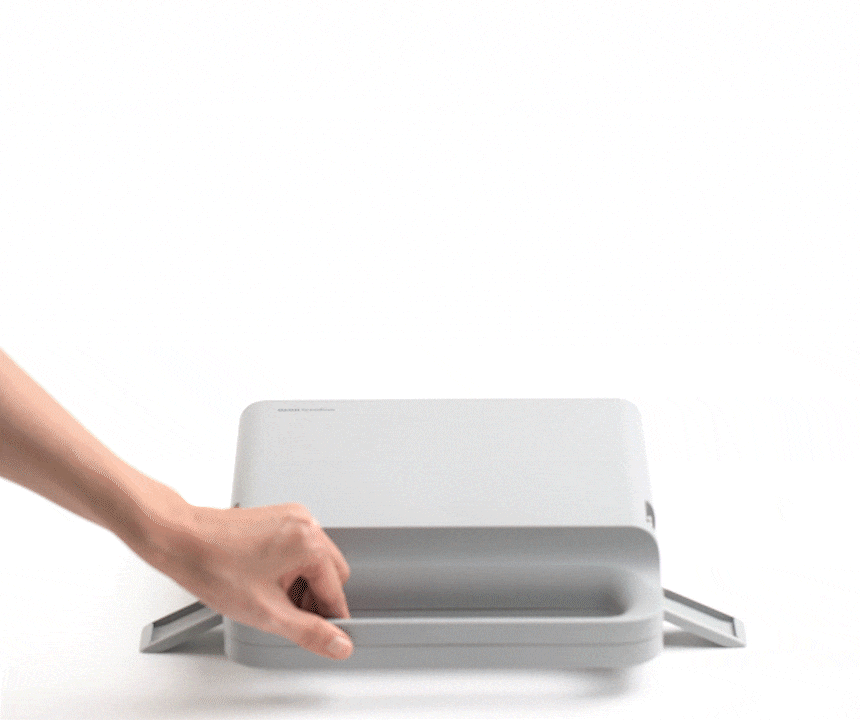 On the blank shell of the toolbox, you can fully unleash your creativity and leave your own style, making it truly your own toolbox. The sculptural beauty of the body perfectly and naturally blends into the home environment, without any sense of disharmony no matter where it is placed.
03 | Grateful for Every Acknowledgement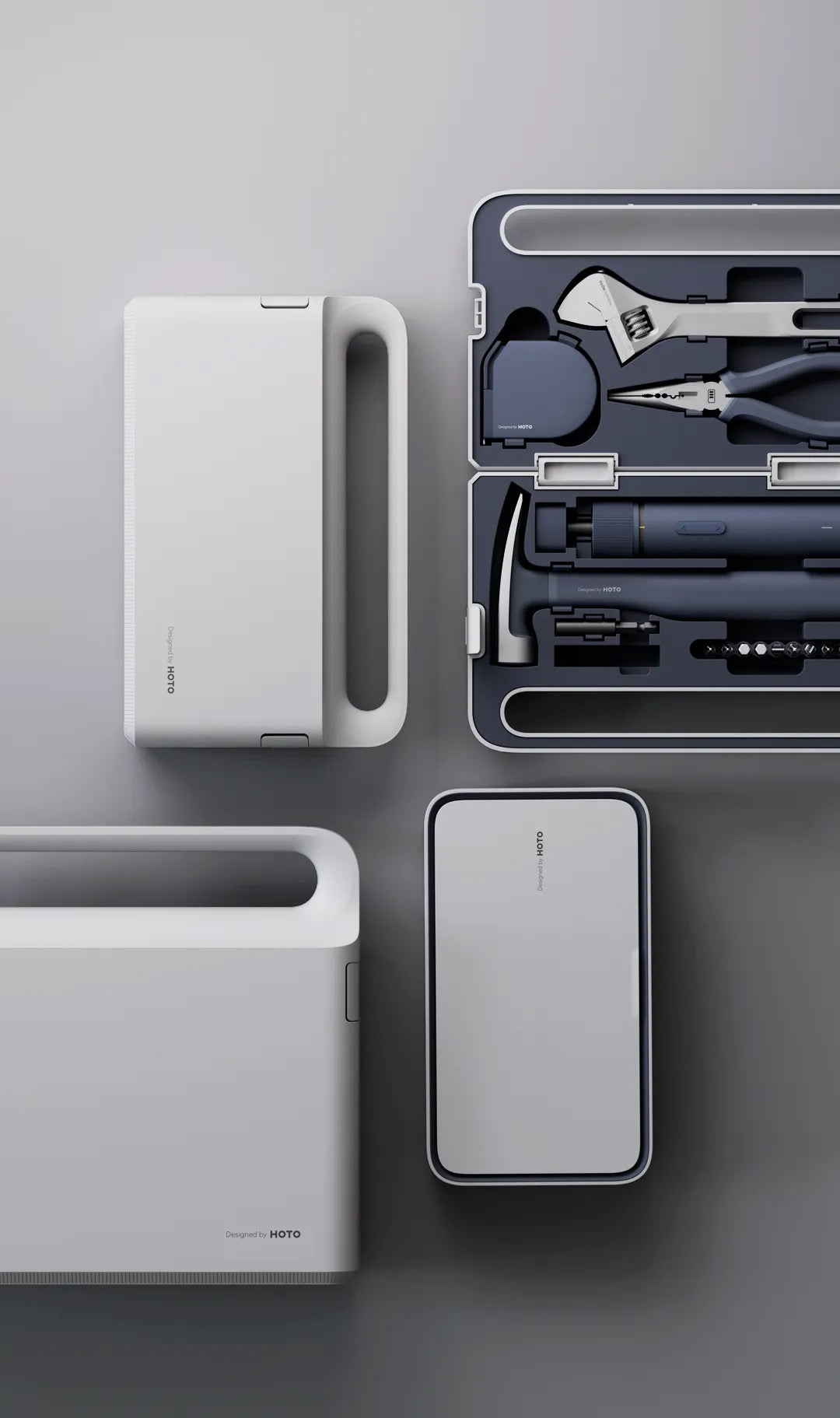 Since its launch, the HOTO tool series has received numerous design awards and sales achievements. However, the boundary between originality and imitation is gradually disappearing, and many imitators in the market are shamelessly copying. Among the emerging imitators, we always adhere to respect and protect intellectual property rights.
We are grateful for every user's recognition of the credibility of the HOTO brand. This sense of recognition constantly propels us to look forward, to pay more attention to the relationship between people and tools, to embrace technological innovation, and to have the ability to break through constraints through creativity. Maintaining passion and high dedication to creation is the most important thing we do.
Leave a comment